Chandeliers are the perfect lighting fixtures to instantly upgrade a room. They bring a unique, classic charm to any space and can be used to add an air of sophistication and elegance. Capitol Lighting Gallery has an incredible selection of chandeliers, from traditional and ornate styles to modern and contemporary designs. Whether you're looking for something to fit into a classic design scheme or something more modern and unique, Capitol Lighting Gallery in Raleigh, North Carolina, has the perfect chandelier for you. Shop today!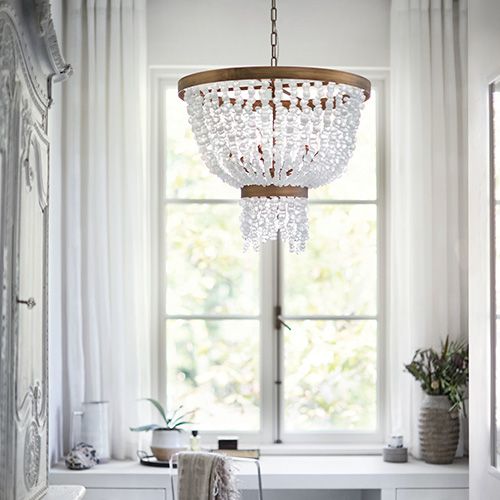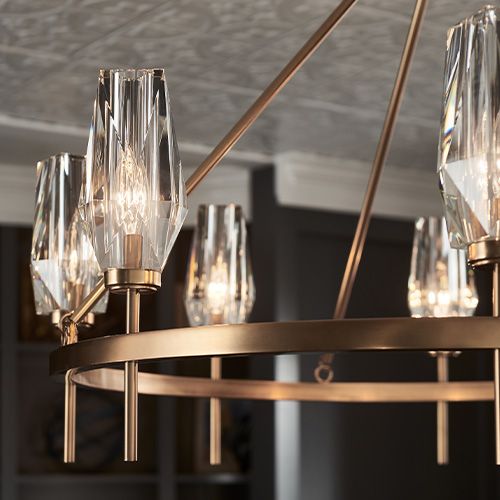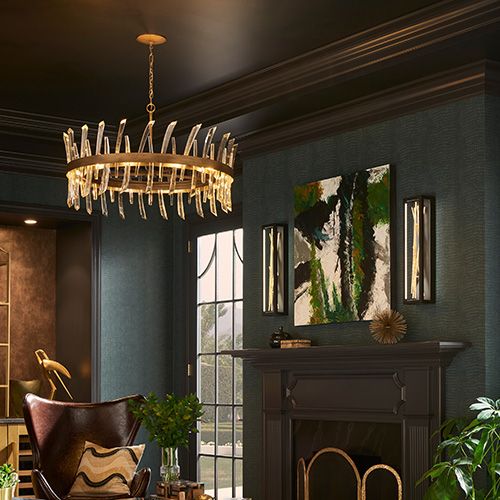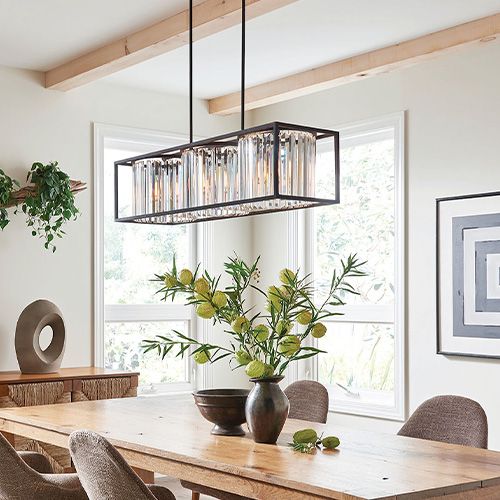 Tips to Find the Right Size of Chandelier

1. Measure the room.
You'll need to know how big of a space you are working with before you can begin shopping for chandeliers.

2. Consider the ceiling height.
It goes without saying that larger chandeliers fit better in larger spaces.

3. Choose the right type of light.
Chandeliers come with many lights or just a few. Choose the number of lights to suit the mood you want to create.

4. Consider the room's style.
Are you looking for a modern or a more vintage or industrial chandelier to match your existing home decor?

5. Think about the room's proportions.
Make sure your chandelier won't feel cramped in your space.

6. Ask a lighting designer for advice.
Our certified lighting designers can offer helpful advice. Schedule a free consultation at Capitol Lighting Gallery today.
Where to Hang Your Chandelier
Dining room
the quintessential space for your chandelier.
Living room
add a touch of glamor and elegance to your primary living space.
Bedroom
create a cozy and warm atmosphere you can enjoy every day.
Entryway
make a great first impression with a beautiful chandelier from our lighting store.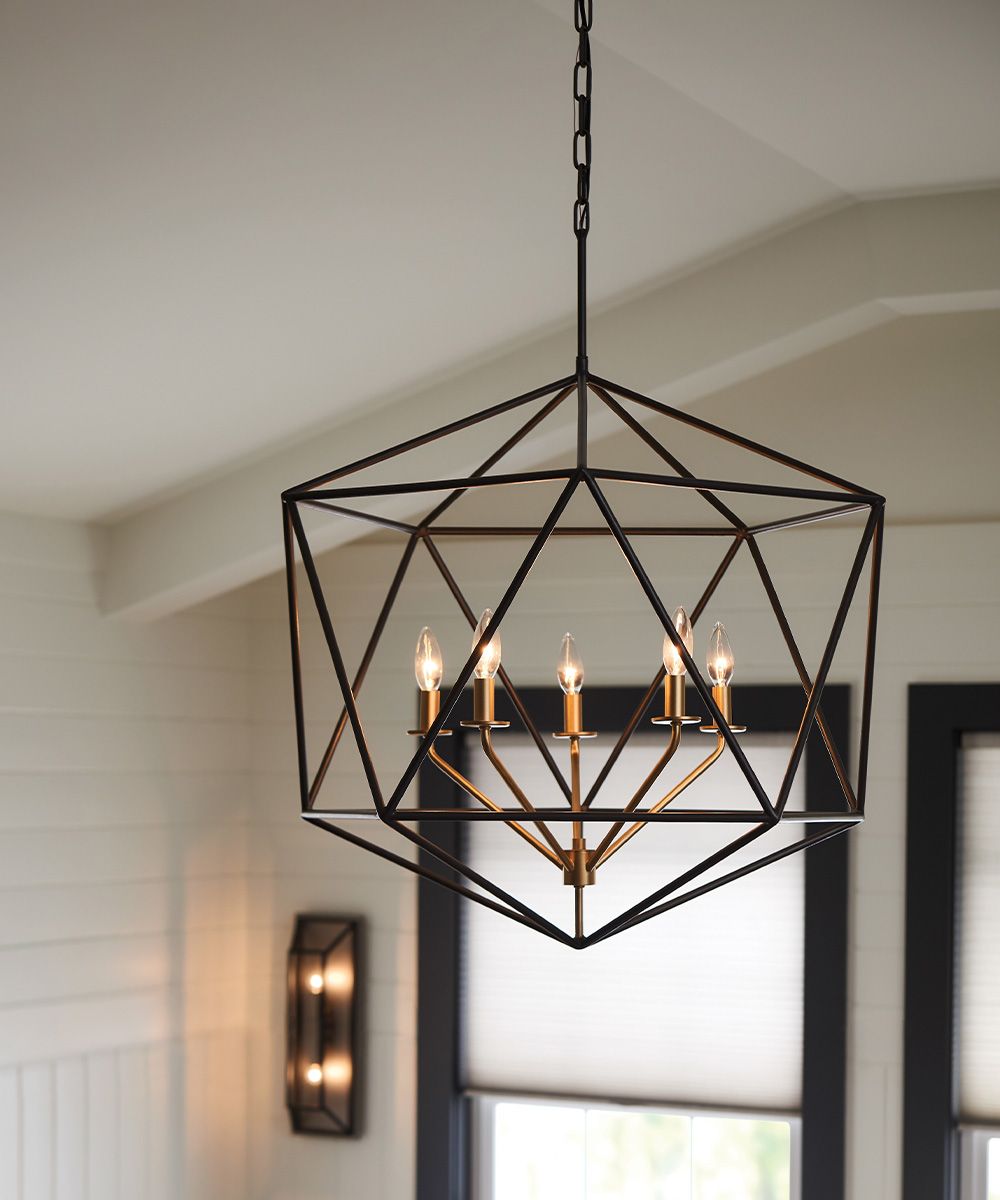 Trending Chandeliers
Chandeliers have been a popular home decor item for centuries. From the grand, crystal-laden pieces of the gilded age to the modern, minimalistic designs of the 21st century, chandeliers remain a timeless and elegant addition to any home. The latest trends in chandeliers from Capitol Lighting Gallery in Raleigh are no exception. Here are some of the hottest chandelier trends that are making a splash in interior design.

Geometric Chandeliers - Geometric shapes have been a popular trend in home decor for several years, and they have now made their way into the world of chandeliers. Whether they are composed of glass, metal, or painted wood, geometric chandeliers are the perfect way to add a modern touch to a room while making a bold statement.

Rustic Chandeliers - Rustic chandeliers are becoming increasingly popular as homeowners look for ways to bring a touch of the outdoors into their homes. These chandeliers are often made of natural materials like wood and iron, and feature intricate designs that draw inspiration from nature.

Colorful Chandeliers - Colorful chandeliers are a great way to add a unique, vibrant touch to a room. From bold, shocking pinks to soft pastel blues, these chandeliers can be used to create a truly unique look.

Minimalist Chandeliers - Minimalistic chandeliers are the perfect choice for those who prefer a more subdued style. These chandeliers are often made of metal or glass and feature simple, modern designs.
STOP BY CAPITOL LIGHTING GALLERY TODAY
Whether you're looking for something for a formal dining room or a cozy living room, Capitol Lighting Gallery has the perfect chandelier for you. With their wide selection of sizes, styles, and types of lighting, you'll be sure to find something that fits your space and your needs. Make sure to check out Capitol Lighting Gallery in Raleigh today and find the perfect chandelier for your home!